Our customer came to us with the requirement of a case to have 16RU strips and an internal depth of 900MMfor his respective business. Our team of experts were able to effectively design an appropriate solution for the customers needs, and as such a strong and durable case was fabricated.
Optimised movement and transportation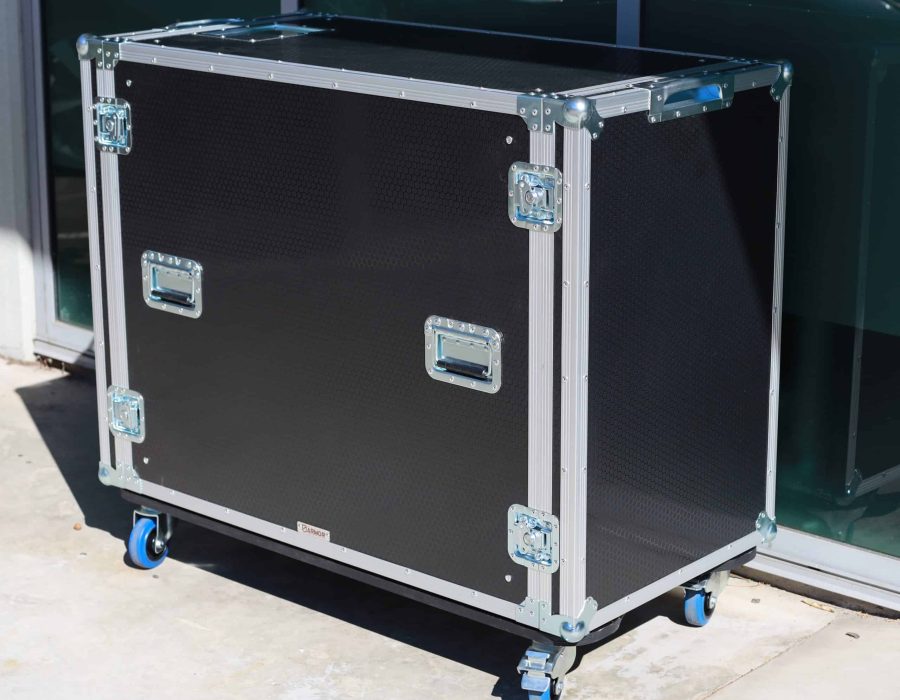 This case comes with durable swivel castors which makes transportation much easier. This case also has brakes on the castors meaning when the case is required to remain firmly in place it is able to do so. Additionally, this case has two recessed handles on both sides of the case as well as 2 edge handles, meaning lifting the case can be much easier than initially expected.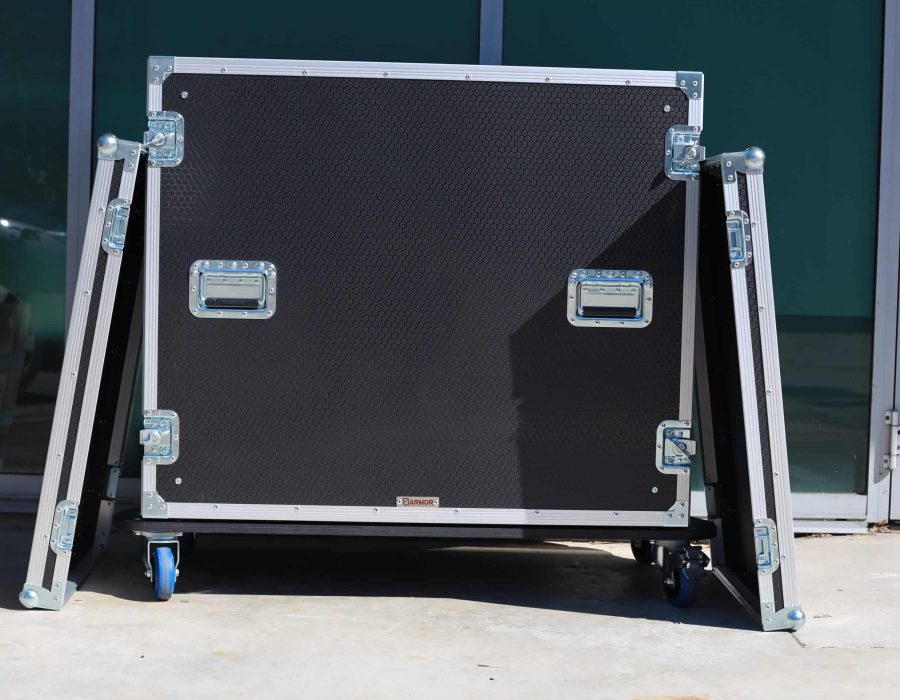 This case is internally equipped with two removal side panels. They are durable and strong as they come equipped with sturdy ball corners and extrusions hardware. The fact that these panels are removable means internal access to the access is optimised and easy.
Stylish and Practical exterior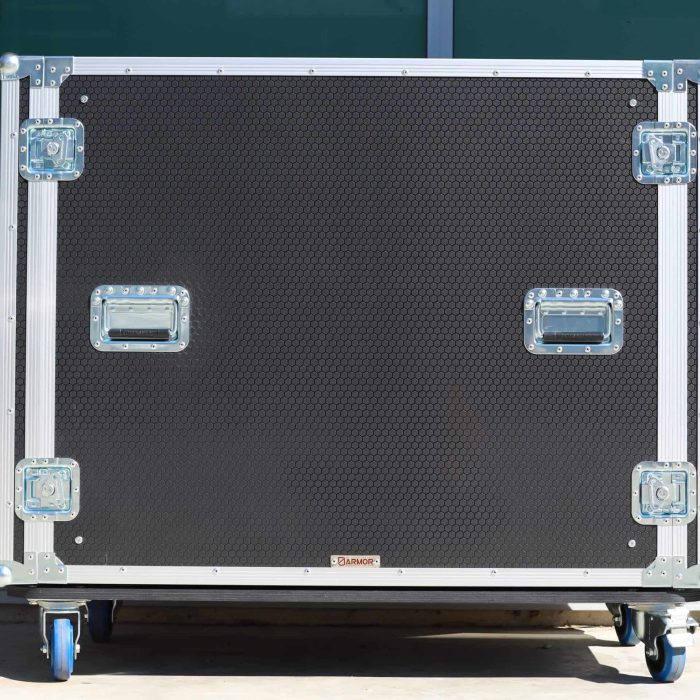 This case comes with strong 12MM panels to ensure it can withstand the loads it is put under. A black hexa glossy texture is added to the exterior to ensure it has an aesthetically pleasing profile. 
Functionality and ease of use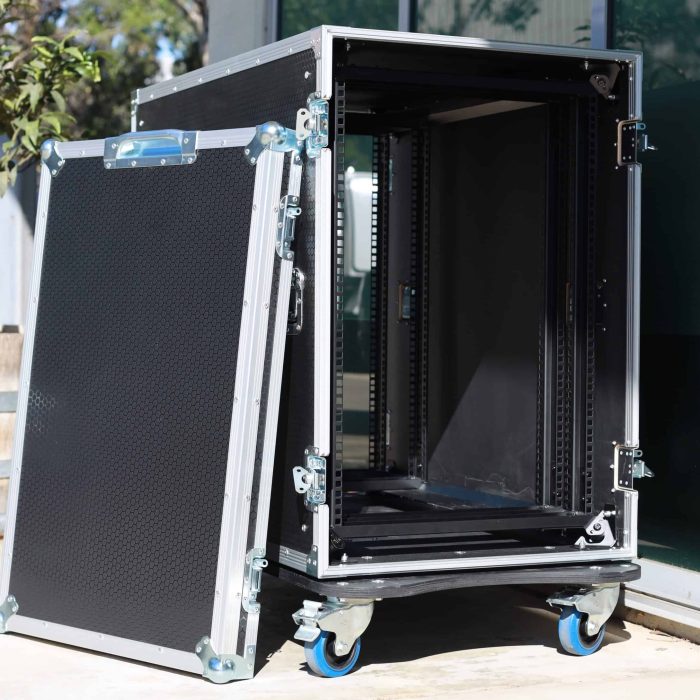 This case is equipped with four 16RU rack strips and has a custom length of 900MM between the two outer most strips. This means that the space of the case is optimised and can hold multiple large items.