Projectors are professional office equipment that needs to be handled and stored properly even when in use, and that is why we bring you our newly built custom projector road transport case. This custom-designed projector road transport case was designed for our client—DPLR. DPRL is one of Australia's top companies that provides the best creative technical production expertise to events or live streams.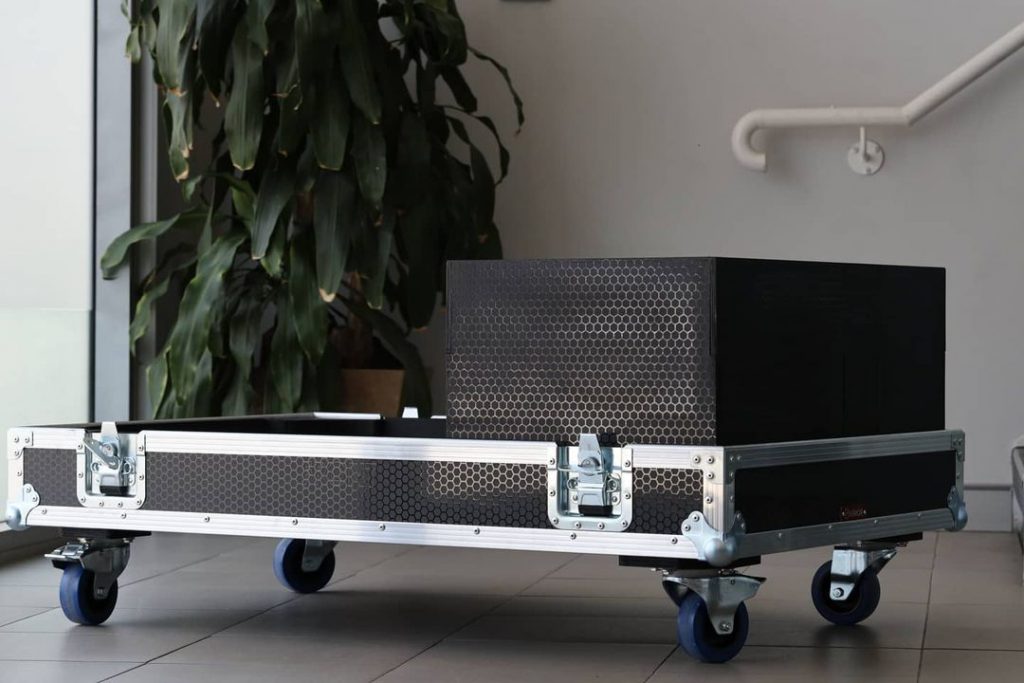 Our client requested that we design a custom flight case for the Rigtec X10 projector rental frame that features a mounted Atom grip. The custom carrycase hardware comprises internal and external plywood material, ensuring that the case is sturdy. The sturdiness of the custom transport case ensures that the projector inside the case is well protected.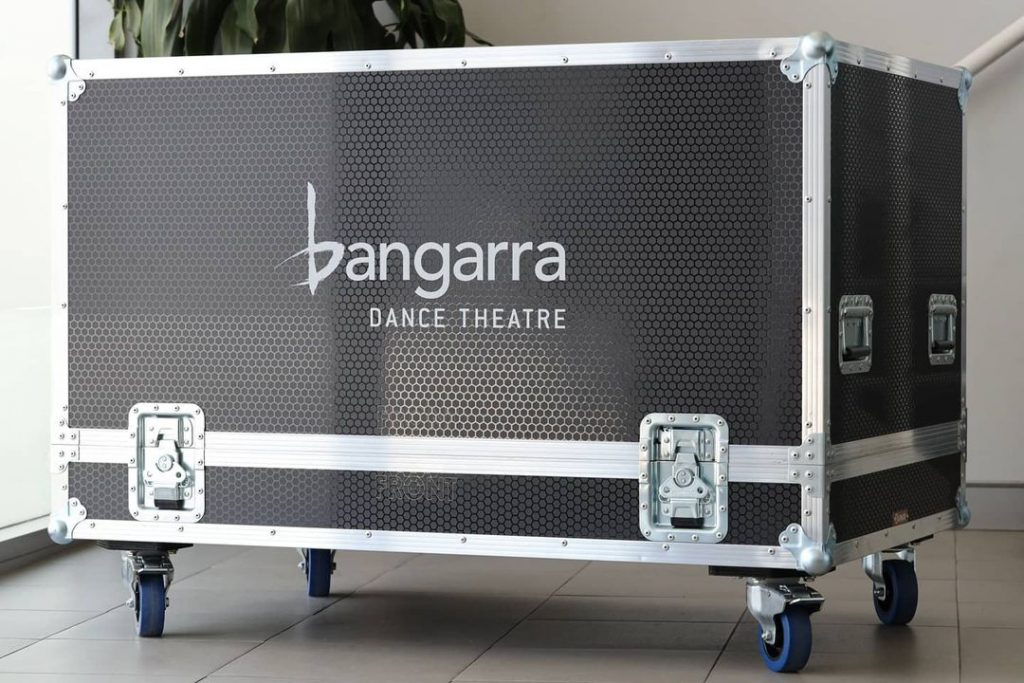 Due to the external impact force and possible scratching or cracking, especially towards the projector's lens, we integrated the case with a custom foam insert to ensure adequate protection is met. Still, on the custom projector flight case's internal compartment, it features we crafted compartments that ensured that the custom flight case is suitable for accessories and other rigging hardware needed for this projector.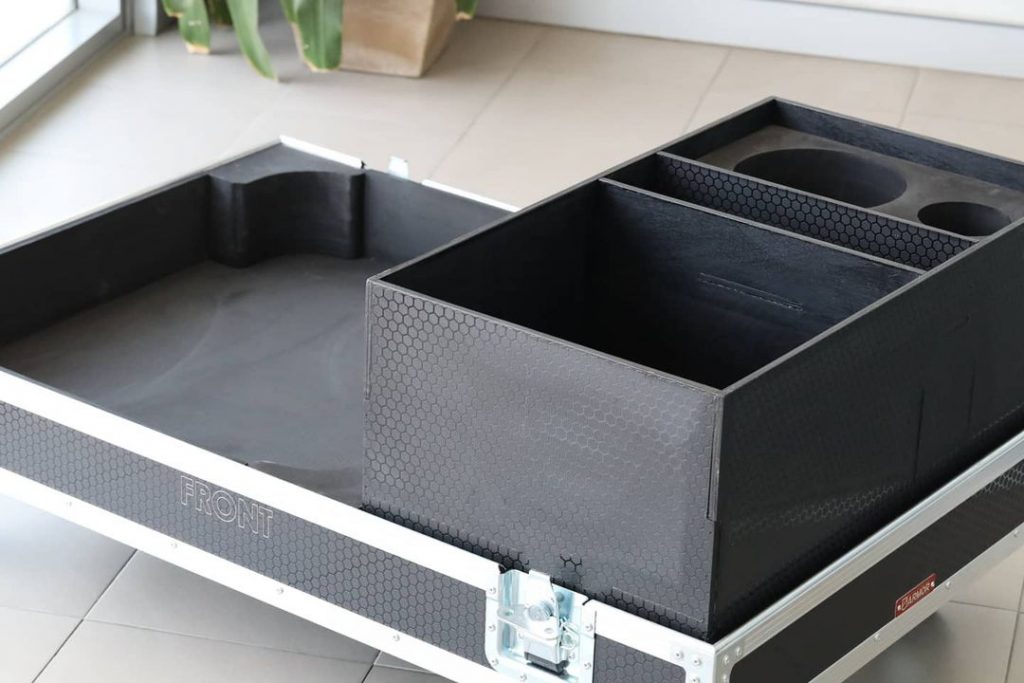 We decided to ensure that this case has a lovely hexa pattern glossy finish, making it more beautiful, and Penn Elcom hardware enhances its durability. Our client requested that we provide custom logo printing and engraving on the custom projector flight case, and that is what we happily provided, ensuring our client's happiness.
Our client was happy with the custom Rigtec X10 projector flight case, and we would love to make you happy too. Do you have a similar custom transport case need or you have another design altogether in mind, don't hesitate to contact us.