Armor Cases is excited to announce another custom-built medical transport and carry cases with custom foam inserts for our client Karl Storz. Karl Storz is a returning client who we have designed and built various medical and carry cases, and this time, they need custom medical carry cases as usual.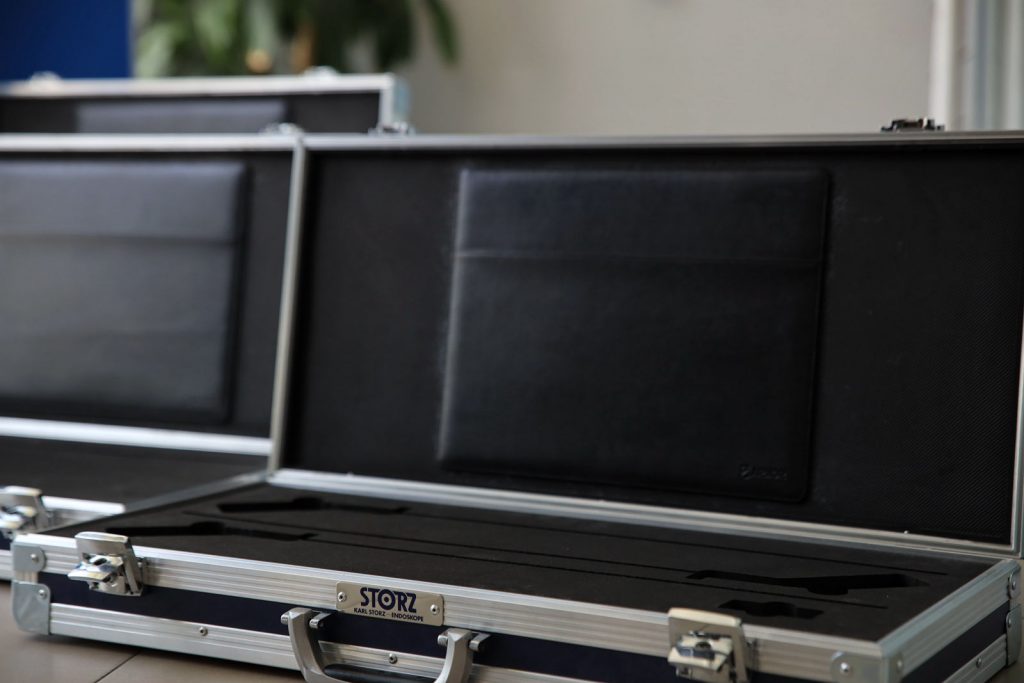 Even though we have built similar custom medical carry cases in the past, we didn't copy and paste our previous work, and we approached these new cases uniquely. The cases were designed to be lightweight to ensure that our client can handle the case and its contents with ease.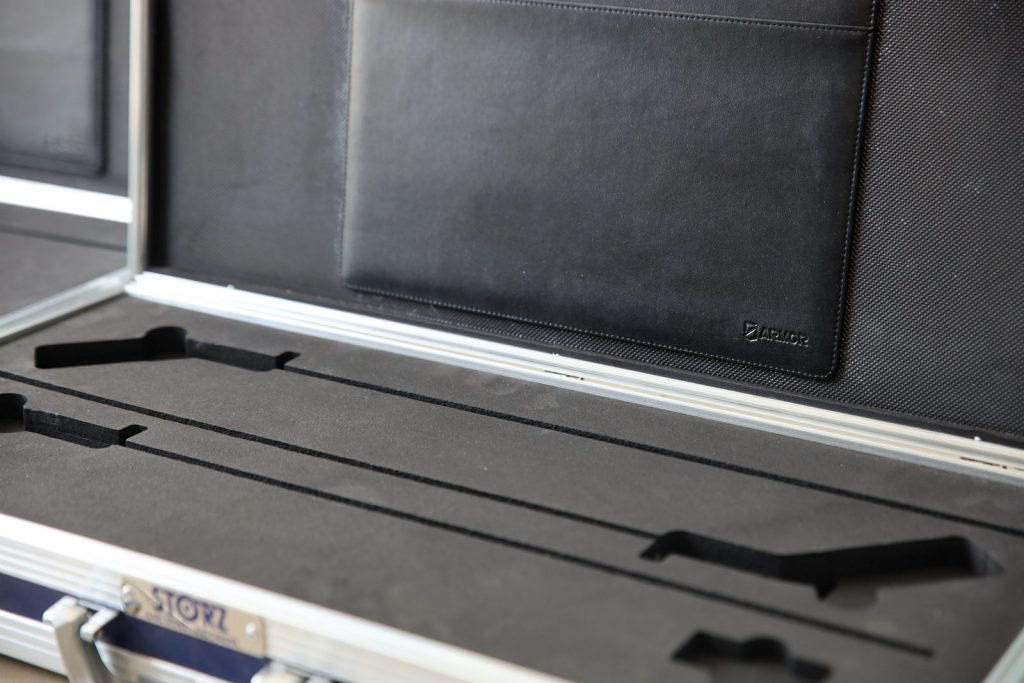 The custom medical carry cases were built with lightweight plywood that was excellently polished and laminated; we then added aluminum extrusion to the sides, ensuring that the cases remain robust.  Also, we designed the cases to feature a hinged lid, which allows for hassle-free access to the cases' contents.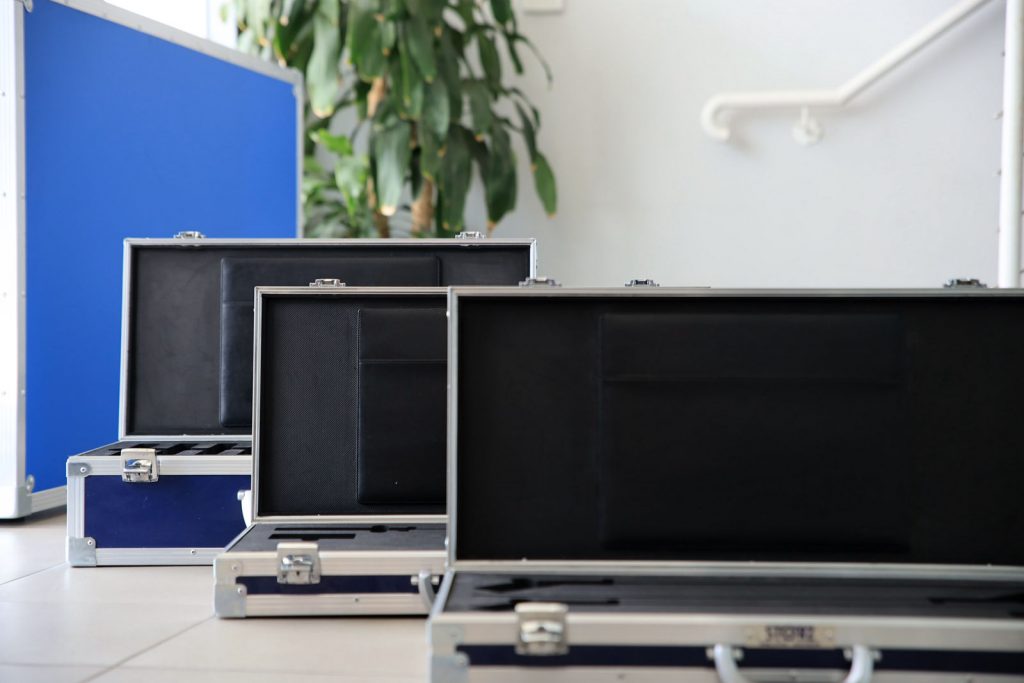 The internal section of these cases was integrated with custom foam inserts, made possible with our available CNC cutting technology. The integrated custom inserts ensure that the cases' medical equipment content is held intact and free from scratch or breakage while inside the case.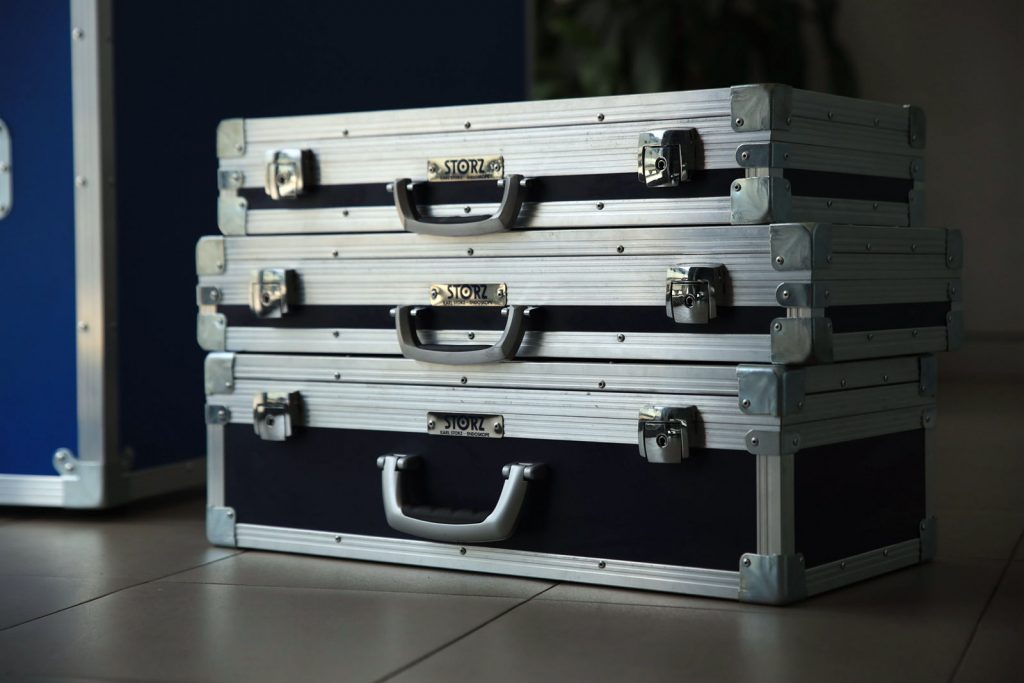 Karl Storz requested that we engrave their badge to the case, and we integrated the cases with a custom stainless-steel badge, ensuring our clients' satisfaction. Are you impressed with these quality cases, and also, do you need a similar custom case for your project? Please don't hesitate to contact us.