Armor Cases is proud to announce the newly completed custom built Guitar Amp and Pedal Board Flight Cases for our client Tamas Molnar. Our client, a musician, needs these custom transport cases for easy handling and movement of his musical equipment.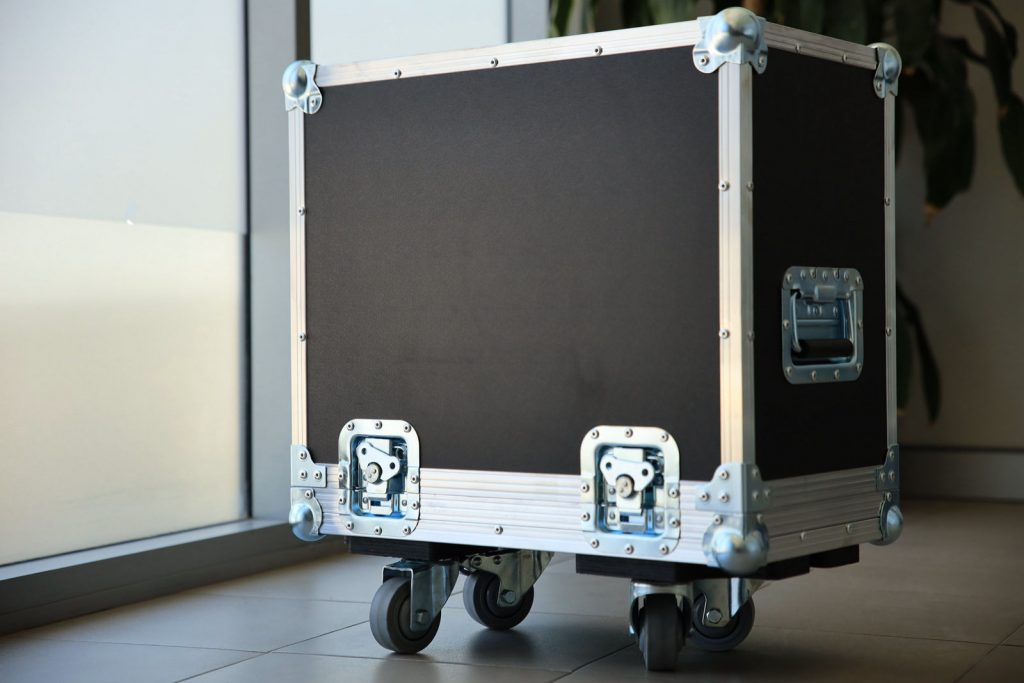 We are familiar with and have previously built these types of cases, but since every client and project is unique, we approached our clients' needs from a unique perspective.
We designed these Guitar Amp and Pedal Board Flight Cases with lightweight and well laminated high-quality plywood with aluminum extrusion on the edges and sides. The cases internals were fitted with fine cut foam lining.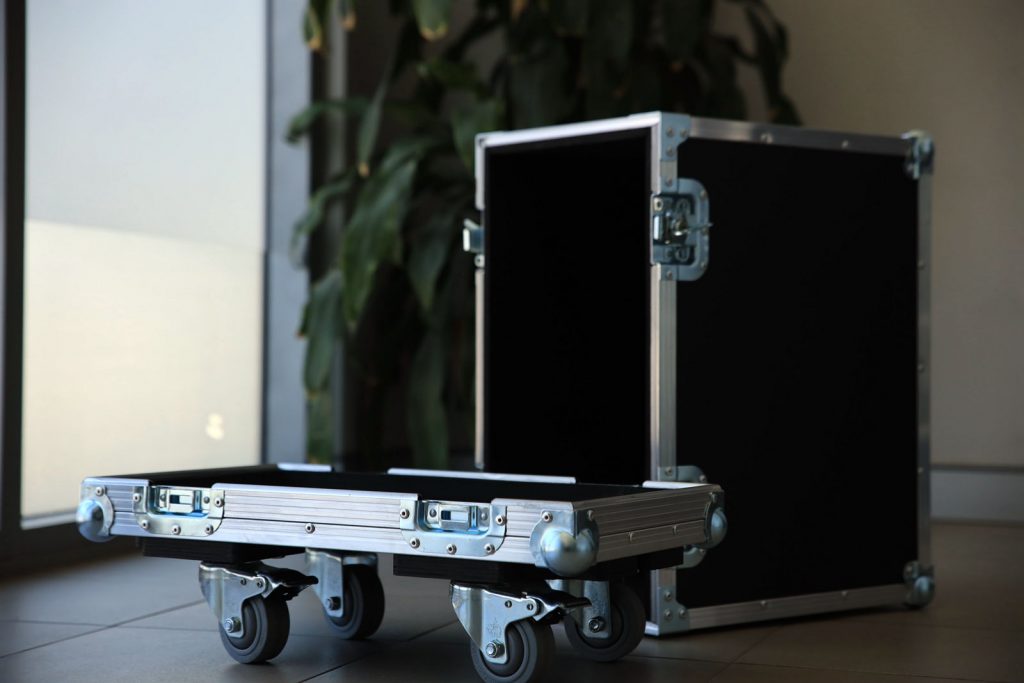 The custom Pedal Board road case is specifically designed for its case content—the Pedal Board. The custom Pedal Board transport case features a lift-off lid, which enables our client Tamas to access the case contents with ease. We also integrated the case with strong latches to hold its lid intact and make the custom flight case secure.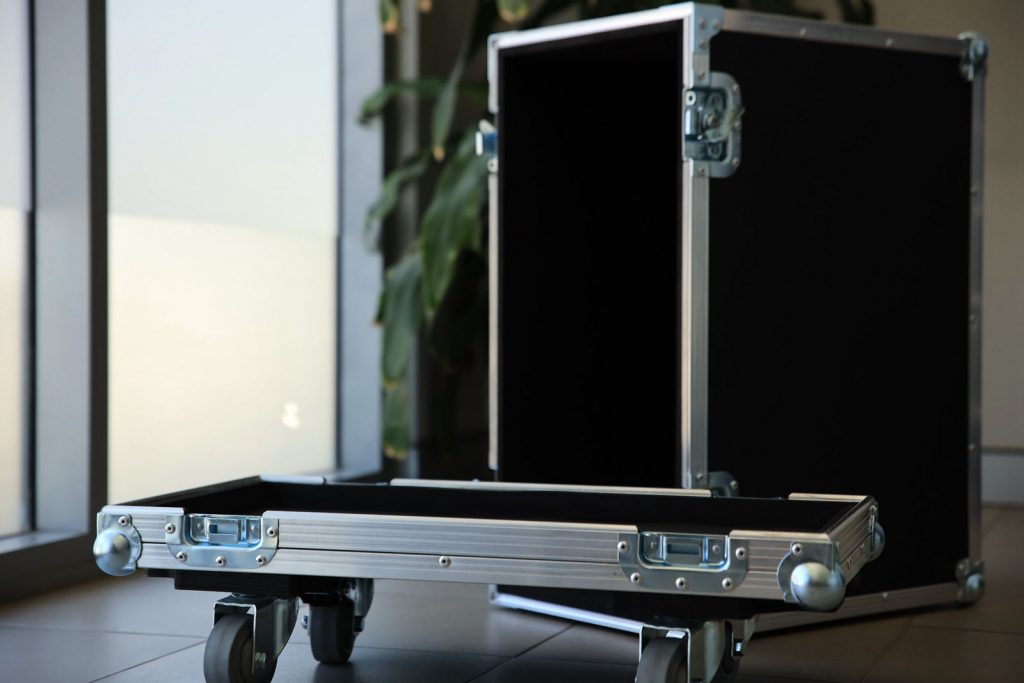 We also thought it best to integrate a side pull out handle and 4 Carjet heavy-duty castors, enhancing the case mobility, making moving the case an easy task for our client.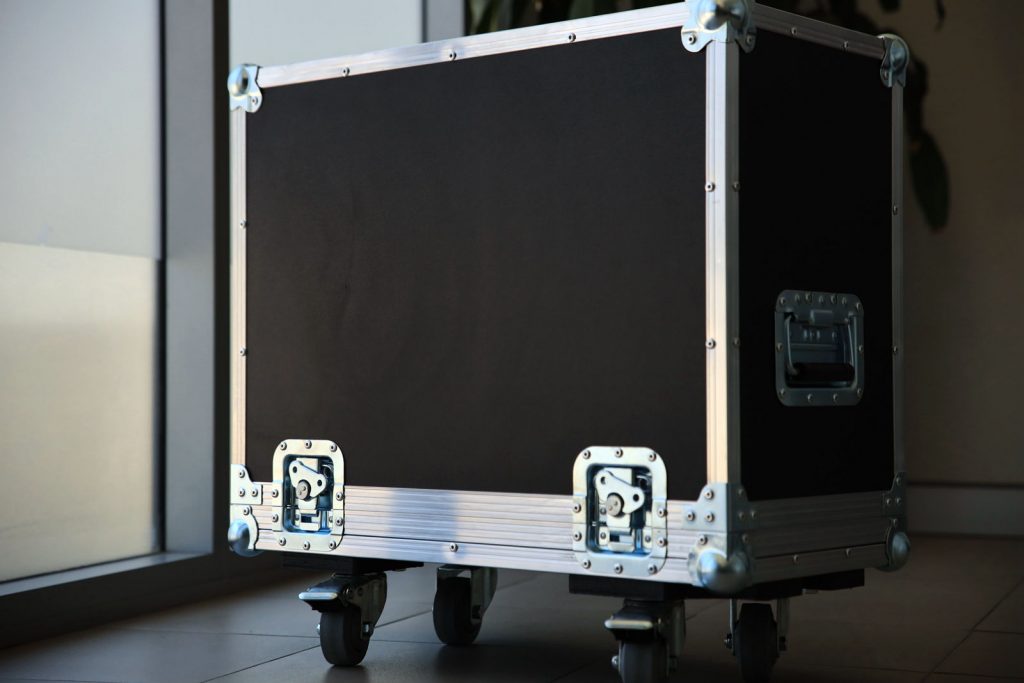 The two custom-built Guitar amp cases (Creon 1×12 amp case) was designed with similar features. The cases feature side pull-out handles and a lift-off lid. These side pull-out handles helps our client to handle the custom carry case with ease.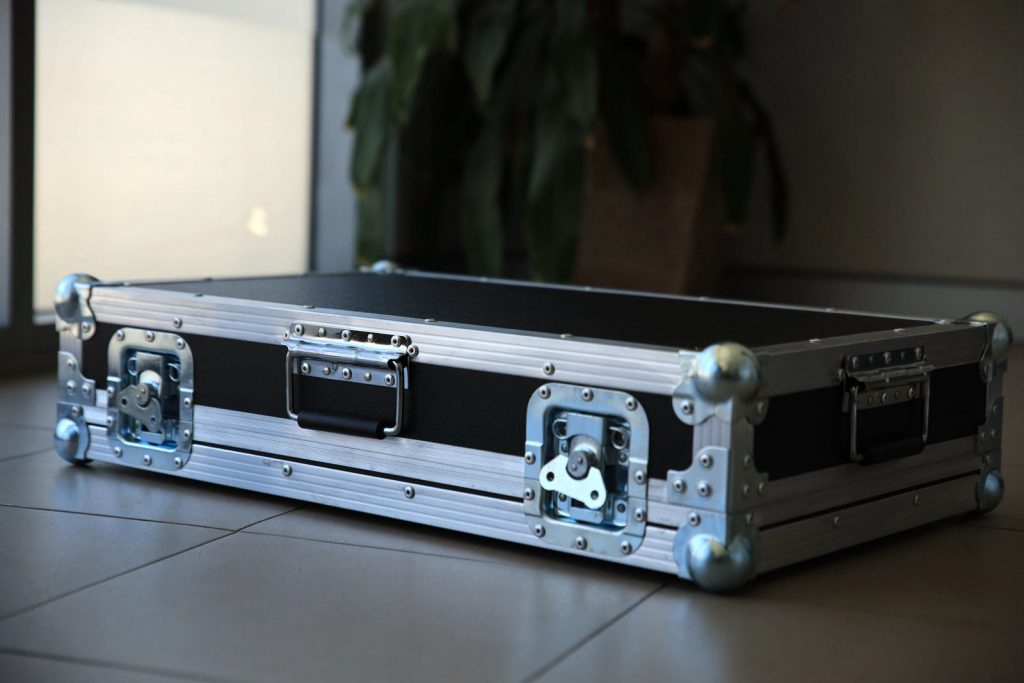 Our client requested that we integrate a custom internal lift-off carry tray, and we integrated the cases with one each, which is vital to our client. These trays were fitted with aluminum extrusion at its sides to ensure it is sturdy.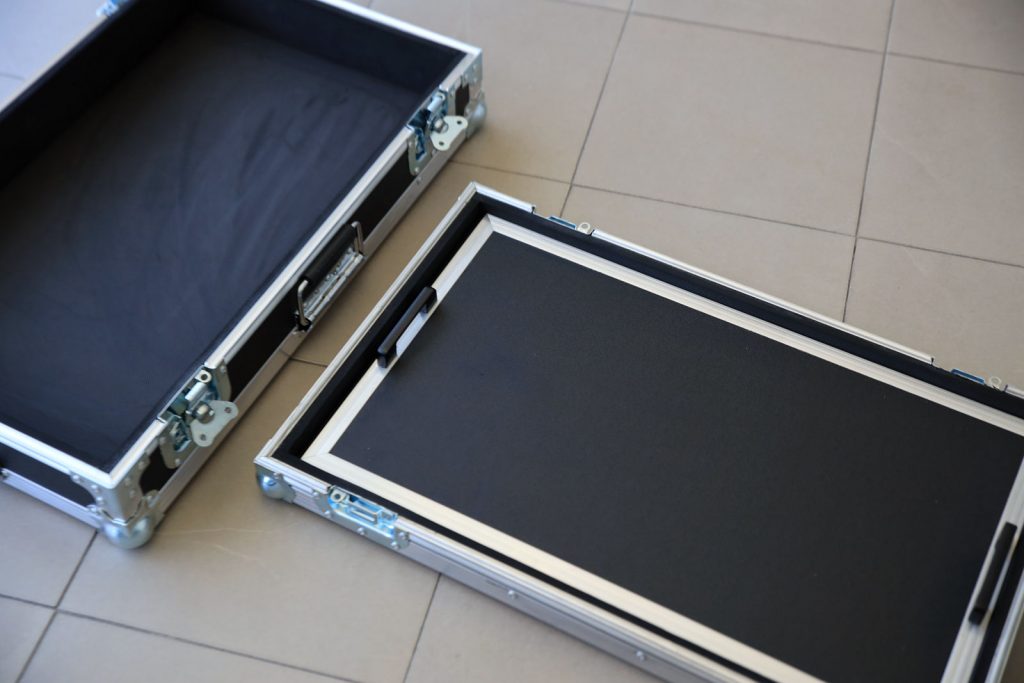 Our client well accepted the final product as it fits into his desires. Are you interested in building custom Guitar Amp and Pedal Board Flight Cases? Don't hesitate to hit us up; we will help you actualize this aim.