Here is our newly custom designed Blackmagic video production flight case we designed for our client Radford College. Radford College is an excellent independent school focused on supporting and educating students to be adaptable and compassionate global citizens.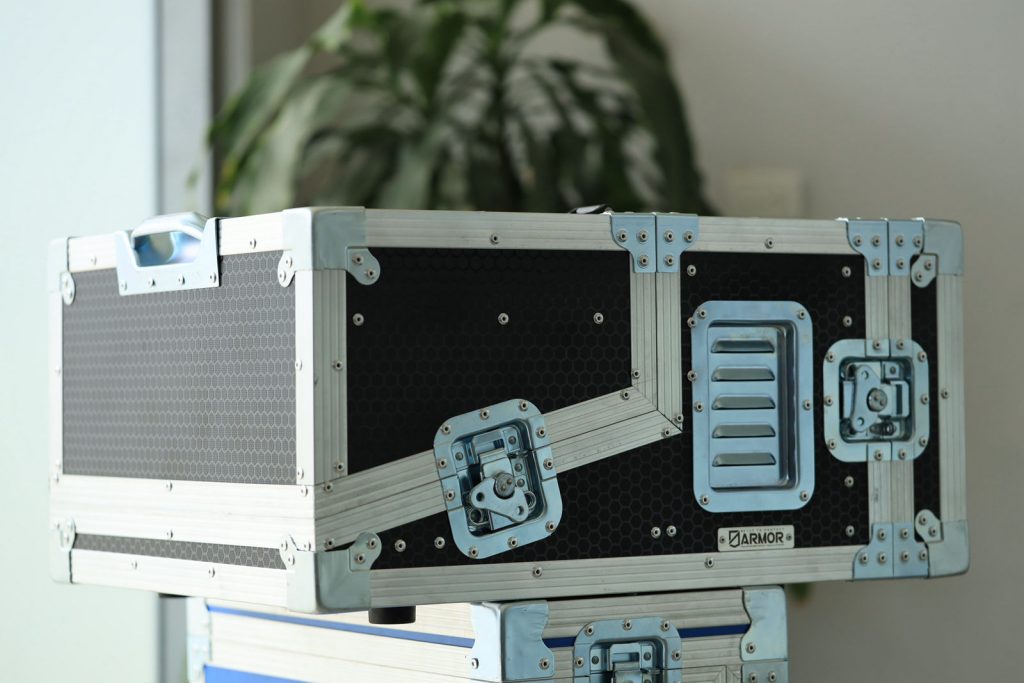 The custom console flight case was designed to house the Blackmagic ATEM 1 M/E Advanced Panel, an excellent live production tool to create outstanding multi-camera live video productions. Also, the case was designed to accommodate the Black Magic ATEM Smart View Monitor in the lid. The Black Magic ATEM Smart View Monitor is a fantastic and intelligent Serial Digital Interface (SDI) monitoring with high-quality broadcast scopes.
We designed the exterior of this live video production flight case with strong quality plywood and its sides is integrated with aluminum extrusions, which ensured a strong, reliable, and sturdy production transport case.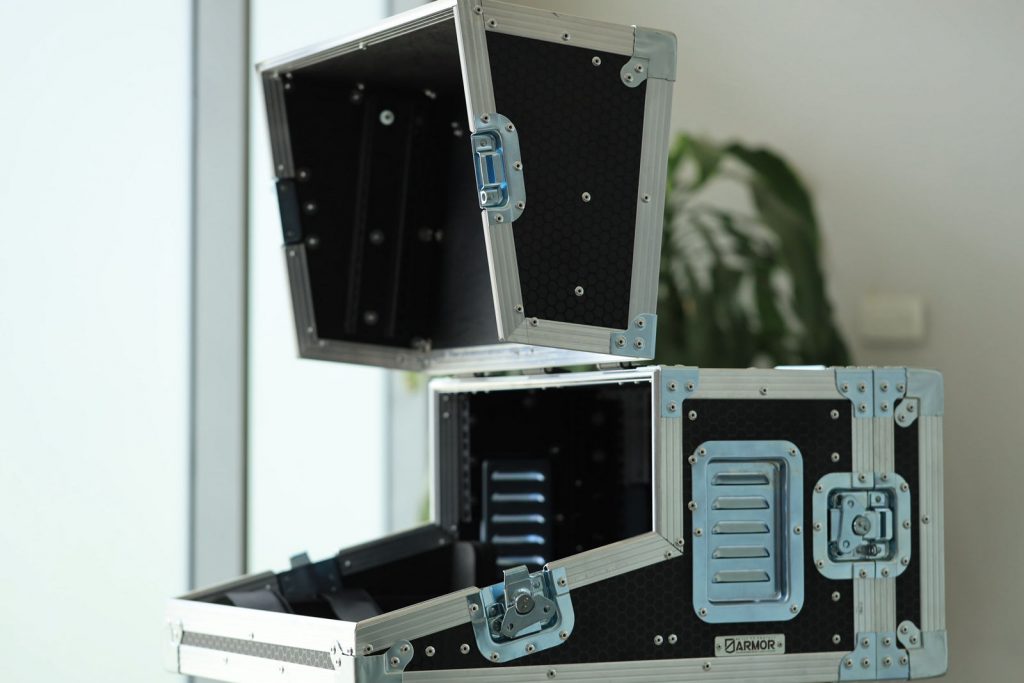 Inline with the specifications of the live video production equipment and our client's need, we created the custom production road case to have 3RU front-facing rack strip behind the panel and a 6RU rear-facing rack strip at the back, which will enhance the productivity of the flight case and our client.
The Blackmagic video production flight case features a lid design with torque hinges so the user can tilt the lid at any angle for the best viewing or working experience.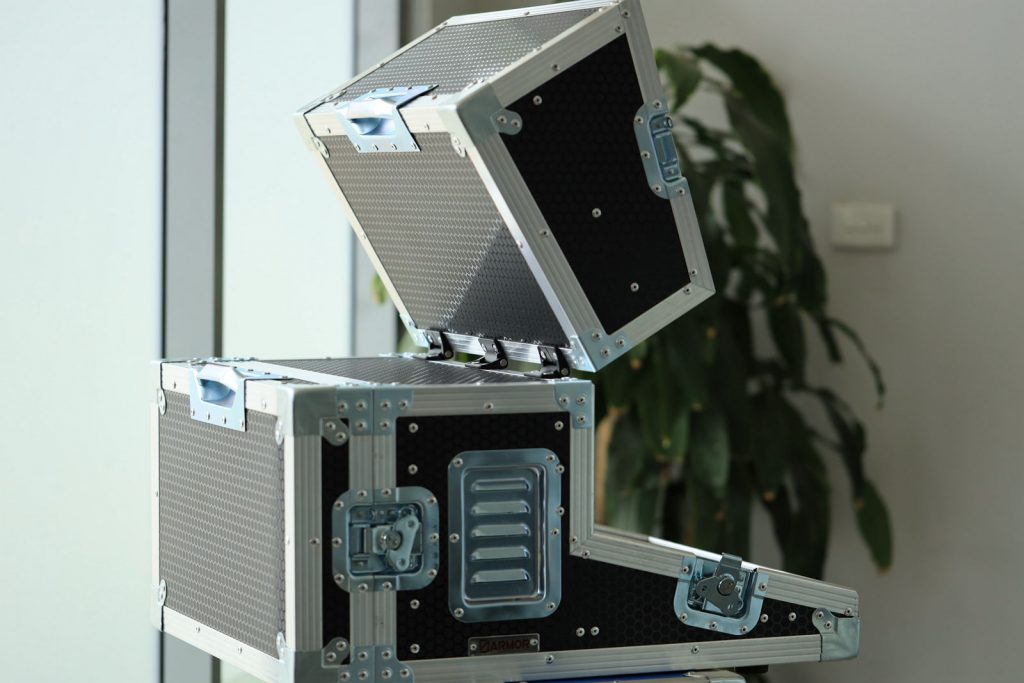 Our client loved the final product, as it complies with their need and can enhance their productivity. Do you have a similar project or you need a custom transport case for your business? Please do not hesitate to contact us.