Armor case's latest addition is the exciting custom 8ru foam shock proof case that we designed for our client, the oz management. Our client Oz management is an independent artists management company that is focused on the entertainment industry.
The custom 8RU foam shockproof case is designed and loaded with authentic and high-quality anti-vibration and anti-shock proof system that encompasses the rack cage mounted a reliable custom cut foam inside the case.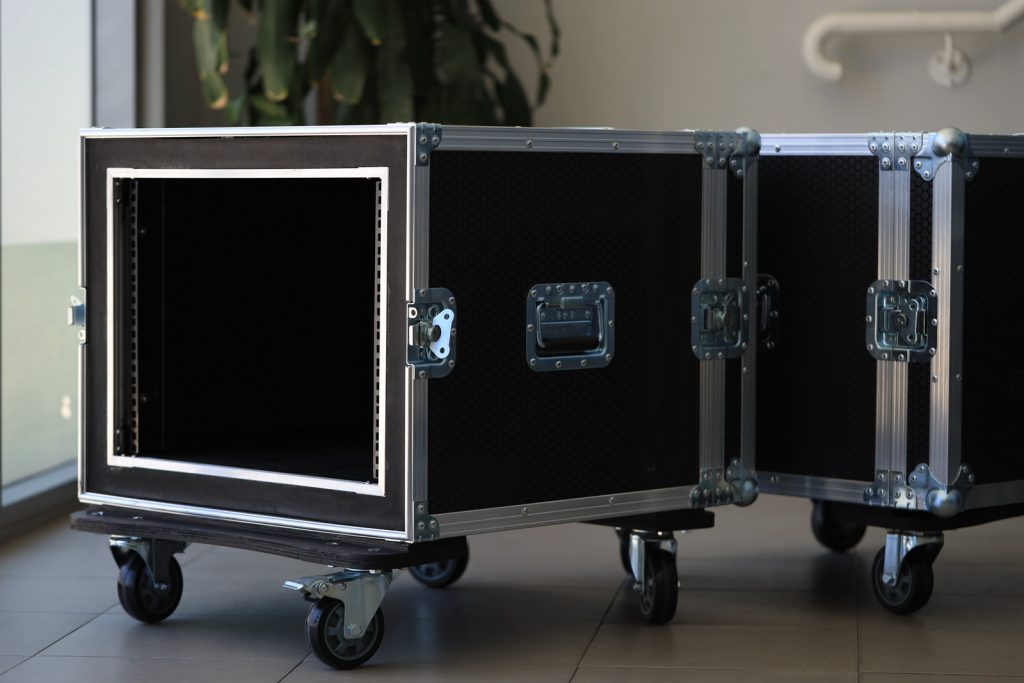 The shockproof case is mounted on four high-quality castor wheels, which enhances the case's mobility and contents. Armor cases design their cases keeping in mind to reduce the stress incurred by the rigorous touring lifestyle of our clients and the need to protect the case contents. That same ideology was considered while designing this case for Oz management.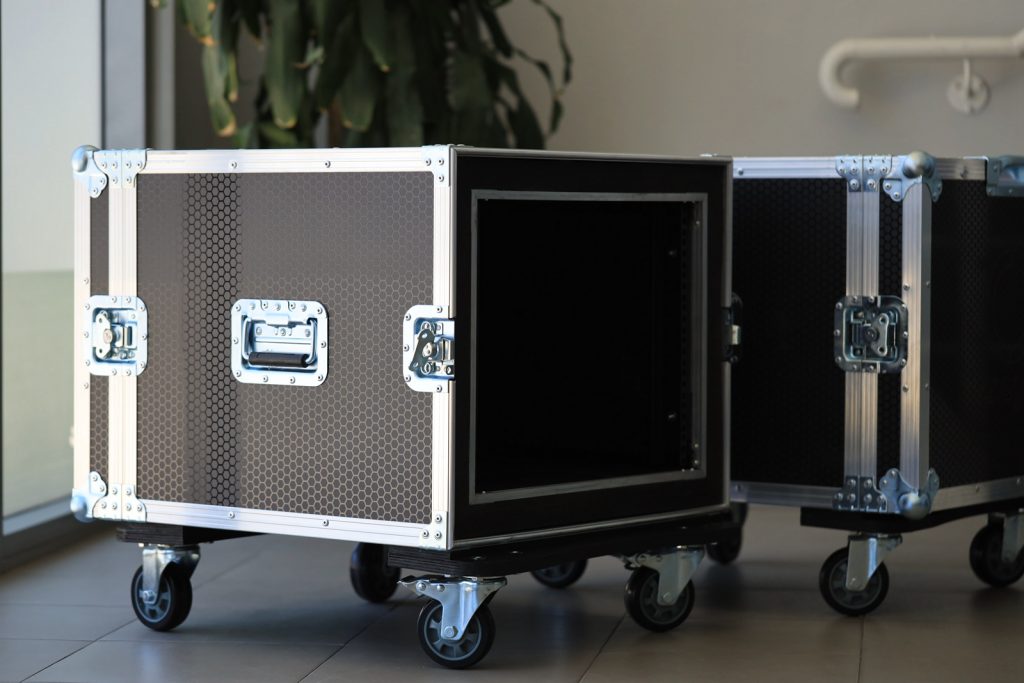 This honeycomb-designed custom shockproof flight case features recessed and hinged handles and strong latches that ensure that the case remains sturdy and its internal component remains secure. We customized the case by engraving our client's logo, thereby completing the design of this excellent and high-quality custom transport foam shockproof case.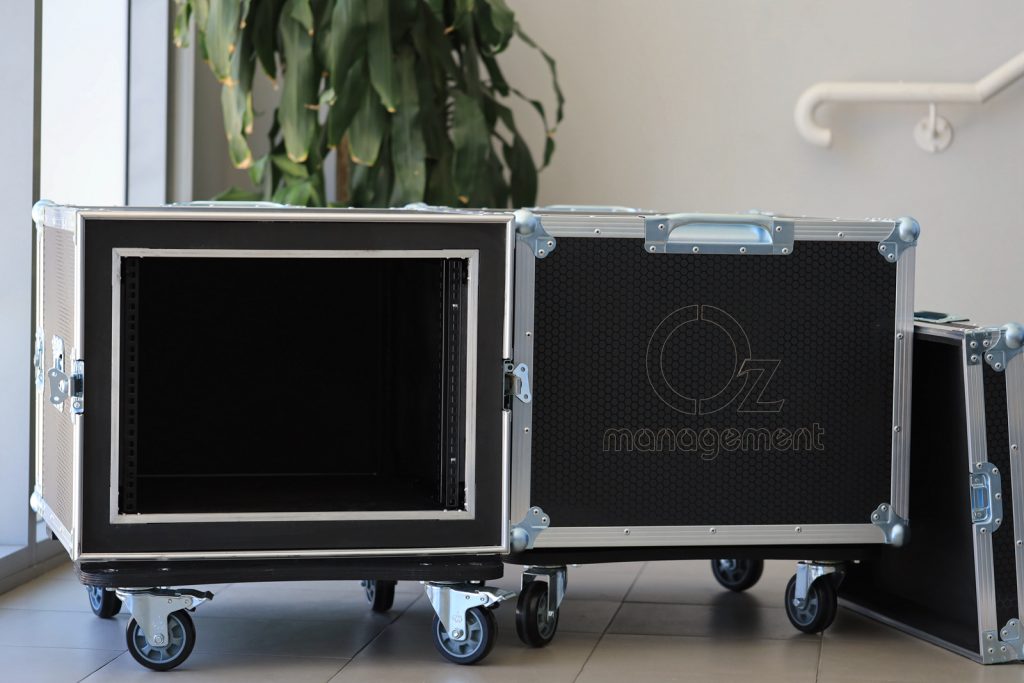 If you need a similar custom transport foam shock proof case for your 8RU entertainment equipment, we are ever willing to hear your idea and turn it into reality. Contact us now to get started!